The iconic blue box is holding something new these days...purses!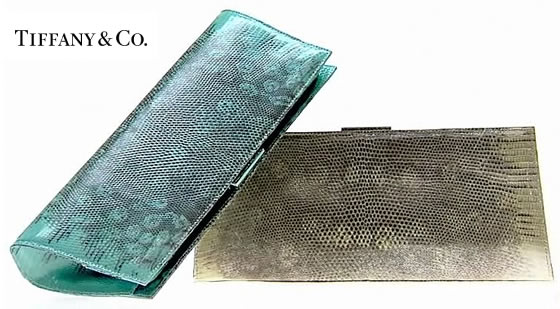 Tiffany & Co. has branched out of their world of fabulous silver and sparkly diamonds to embrace a new accessory....the handbag. I must admit that I am still a bit skeptical about whether this is a good move for the company, because as we've seen before- when a company starts to saturate their brand with too many items, you lose the sense of identity and product recognition. (Can you tell I work at a business school? Those kids are rubbing off on me.)
In any case, a few years ago Tiffany & Co. started designing frames for glasses and sunglasses. I remember at that time thinking that was a bold move, seeing again that jewelry is really their thing. I am all for a brand expanding to embrace new trends in the market, but I don't want to see them veer from what makes them truly great.
So they call it "
The Leather Collection
": Magazines everywhere are writing about it:
InStyle, Self, Vogue
- and the consensus is, there are some pretty interesting, classy, and well made pieces. My favorite is the
TRT: Tiffany Reversible Tote
, which boasts the iconic blue suede on one side, and a metallic leather on the other. Truly fantastic!
I will give them a chance, seeing as their brand has consistent, loyal followers. And, well, I admit- I am one of them :)