First off, if you were one of the few who actually bought a piece from the
Lilly for Target
line, consider yourself lucky. The madness around that frenzy somehow didn't seem worth it to me. And those folks now selling it all on eBay for 3x the amount just doesn't sit well with me either. I'll get off my soapbox now :)
Meanwhile, much like florals, denim is back in a big way. Not an unusual concept for spring, but denim sure does make me smile- especially as a partner to my white jeans and flip flops! (maybe someday? it's STILL cold in Boston in my opinion) Here's my favs as of late:
Petite ladies,
this
one's for you.
Gap peplum top $39.99




Feels like a dream- love
tencel
!
Gap denim shirt $49.95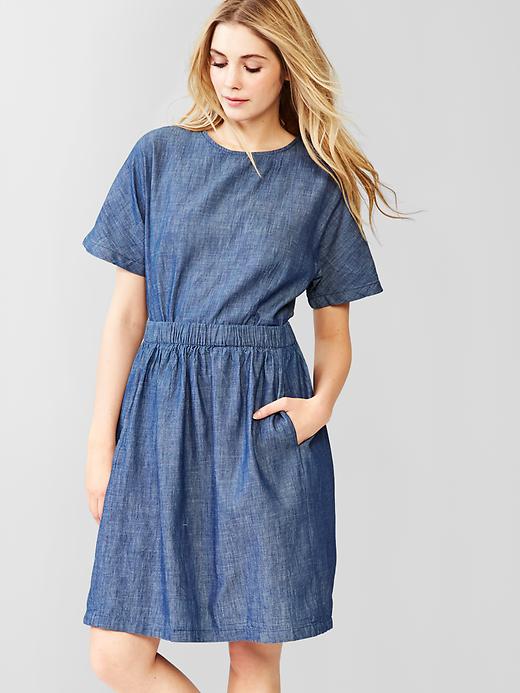 Gap tulip-back dress $69.95

Who doesn't love a basic shirt dress?
Target Belted Denim Shirt Dress $29.99
Go on, grab your denim and say hello to spring!