The southwestern girl in me likes suede fringe more than I care to admit. :) But the good news is that it's very in style this year, and done appropriately, I feel like it's a fun way to release your inner bohemian/cowgirl. My recommendation: stick to shoes or handbags. Fringe on your clothing gets dangerously close to rockin' Steve Nicks attire, and well, she really should be the only one doing that!
Here's my favorites across the web: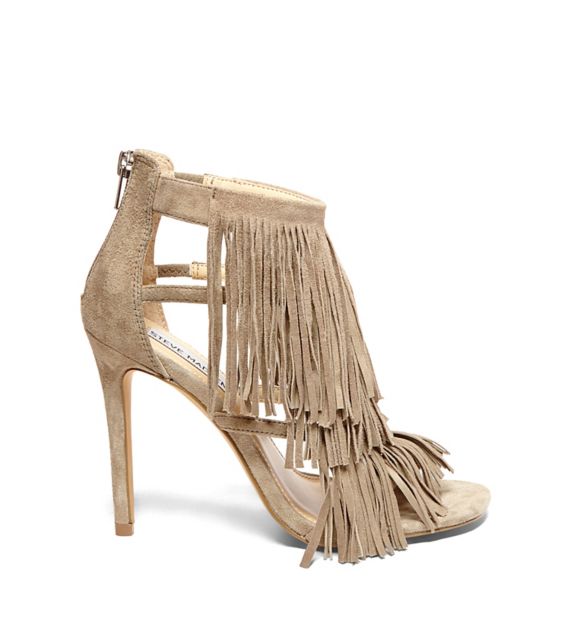 Steve Madden Fringly $129.95
Stuart Weitzman LoveFringe $455

Very Volatile "Idea" $82.95

Target Sam & Libby $39.99
Shall we give fringe a try?