I'm totally dreaming here...while it's freezing cold in New England...of open toe shoes. I neglect my little toes in these months because honestly, who would notice in this weather? But the fact is, spring fashion is here, and if I don't pounce on some of these trends while they are in stock, I'm out of luck!
I was watching QVC recently (yes, in those mindless moments when this shopper needs to decompress, I watch it!), and they were featuring these suede open toe booties in a neutral taupe color. So easy to wear with both dresses and pants, and clearly comfortable. Hence launched my internet research for which pairs would need to find a home in my closet. (The ones on QVC sold out in a matter of minutes (!) which was fascinating because who knew so many people shop like that!)
Vince Camuto "Lavette" $119.95
TOMS "Majorca" $97.95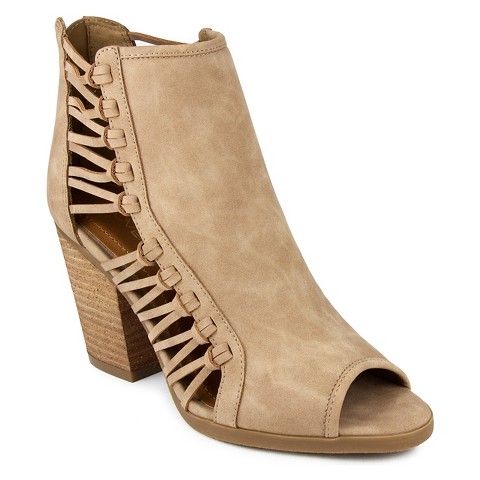 Cover Girl Crystal Woven Side $44.99
Elie Tahari "Hallie" $285.00
Are you in? I can't wait to wear these!