I am still recovering from Daylight Saving time starting last week. Seriously, it's only an hour and it feels like 3. In any case, when I made the bi-annual tour of my house to change every clock I could find (which happens to be so many more than I realized), I also had to find my watch(es) and reset those. Since I was springing forward in time, I wondered if my watch(es) also represented this new season upon us.
*Side note, while everyone else celebrates the beginning of Spring tomorrow, those of us in Boston are still digging out from ANOTHER snow storm today. I shall refrain from complaining further :)
Back to spring watches...
Organic Cotton Strap $30
Color Border w/ Leather Strap $95
Henry Dinky Watch $150
Juicy Couture "Rich Girl" $195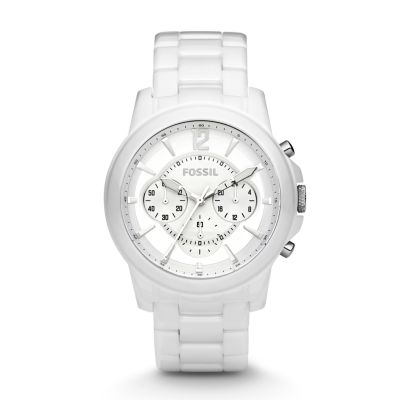 Fossil Grant Ceramic $235
enjoy this time of everything fresh, new and lovely!