Any girl from Texas should know the power of Neiman Marcus, especially in the DFW area. I remember growing up looking at their famous
Christmas book with extravagant fantasy gifts
(planes, trains and automobiles- for real!) or maybe if you're a bit more of a thrill seeker,
a walk-on role
for Broadway's Annie would entice you (for a mere $30,000)! Truly, there is something magical and mysterious about Neiman's at Christmas, and this year, I stand in awe of the best partnership yet...
Maybe you've seen the recent press releases about this, but I nearly fell over in my chair reading about the 24 leading designers in fashion (hello....Tory Burch, Jason Wu, Carolina Herrera, Diane von Furstenberg, Oscar de la Renta, Marc Jacobs and MANY more) and how they all wanted to make a more accessible product for holiday shoppers. No smarter partner than Target- who has a history of making great sales with leading names in fashion.
I can barely contain myself for the release- so mark your calendar!!
Here's a few things I hope to check out:
Marc Jacobs Pouches $69.99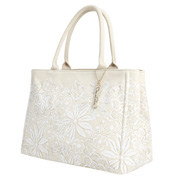 Oscar de la Renta tote $59.99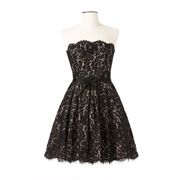 Robert Rodriguez party dress $99.99