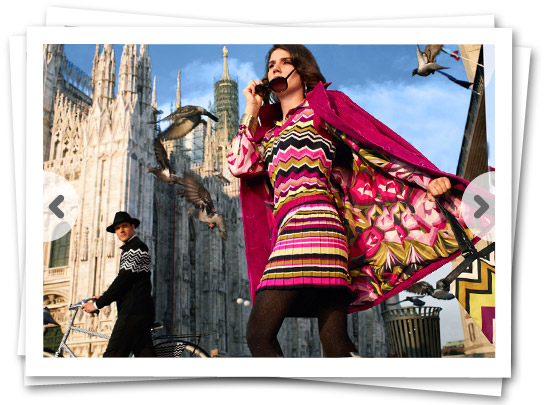 September 13th may not mean much to the average person, but Target sure won't forget that day in history!
For years, Target has been pairing up with high end designers to deliver a discounted line for those whose budget simply can't afford a $1500 dress. A few from the past: Isaac Mizrahi (my mom, sister and I still mourn the day he stopped designing for Target), Calypso St. Barth, GO International Designer Collection (which featured Proenza Schouler- in fact, they re-released the most popular dresses from this line in early 2011), Liberty of London, and McQ Alexander McQueen. The most recent to that line of big names, Italian designer, Missoni.
If you haven't already heard: This. Was. Big.
The morning of the 13th, shoppers were lined up outside of the stores ready to pick up any of the 400 item collection from Missoni for Target. In fact, the demand was so high, target.com actually crashed for several hours both Tuesday and Wednesday. Many Target officials reported 9/13 was bigger than most Black Fridays, traditionally the biggest shopping day of the year.
eBay now is selling pieces from the collection for some 3 or 4 times the amount Target sold it for. I tried to buy a
Missoni scarf
on eBay, sold for face value at $19.99, and in the last 20 seconds of the sale, literally saw the price jump up $30! Madness.
So, if you were lucky enough to get a piece from this collection- hang onto it! That may be the "it" piece of the season. Score one for Target!