I took a little respite from blogging, but fear not- my ideas were still flowing over the last few months! October is here...transitioning us to all things harvest-y and fall. I spent the summer purging (and consigning) a ton of clothing and accessories that just don't need to live in my quaint little condo anymore. I came across my large bin of handbags...scaled back and assessed a few possible updates. Some gals carry a different one every day, while others carry one until it falls apart. I fall somewhere in between. I carry a handbag (or pocketbook as they say here in New England) for a month, and then change it up.
October inspired me to try a backpack. Not like "I'm headed back to school" backpack, but an adult version with some classic details. What do you think? I'm going to give it a shot.
This
caught my eye in a recent issue of Redbook magazine.
LOVE the tassels.
I covet
this
if I ever win the lottery.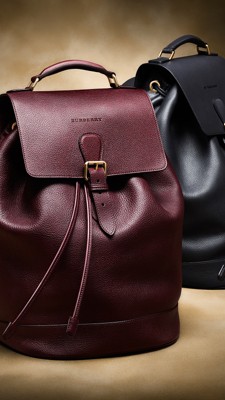 Happy October shopping, friends!